Falk & Klebanoff PC has years of experience as an immigration lawyer in New York. Our firm stays on top of ever-changing immigration laws to ensure that our clients can obtain citizenship and help families stay together. Among our services that fall under being a New York immigration lawyer is help with Green Cards, work visas, naturalization and removal proceedings. Get professional representation when you turn to Falk and Klebanoff. Immigration lawyers you can trust!
Since immigration deals with people outside of the United States, we offer representation for non-English speaking clients, too. Our firm has Spanish and Creole interpreters on staff to help you with any immigration issues you are currently dealing with. The number for our office is 516-564-4200. When you call, we can provide you with a no-obligation consultation to go over your immigration question. Learn more about our immigration law services and get professional representation today!
The Role of an Immigration Lawyer
The role of immigration lawyers in general is someone who specializes in interpreting the immigration laws of the United States. An aspect that can change every four years with a new president. And use this skill to help guide their immigrant clients through the complicated and evolving immigration process. Much of the time of an immigration lawyer is helping clients who are having issues that revolve around adhering to certain immigration requirements. And they represent clients during their deportation hearings. In many ways, an immigration lawyer is simply a mediator between their client and the authorities. Presiding over the issue and helping everyone come to an understood conclusion.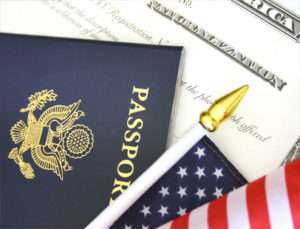 At Falk and Klebanoff, we are here to help clients who need help and/or representation for the following areas:
Green Cards
Naturalization
Work Visas
Removal Proceedings
Why Hire in an Immigration Lawyer
When it comes to hiring or investing money into an immigration lawyer the answer is simple: time. Many immigrants opt to hire an immigration lawyer, because any mistakes in the process can add years to it. Even simple mistakes on a visa or a green card application can result in long delays. On top of that, if you make a mistake then there is a strong likelihood that application is denied and/or you are deported. But an immigration lawyer will fill out the paperwork correctly every time and ensure it finds its way into the right hands. So, immigration lawyers, int their way, can fill the role as advisor or counselor to their client who must interact with the US immigration authorities.
What Are Some Things Immigration Lawyers Don't Do?
In general, immigration lawyers cannot help with interviews or issues if the client or applicant is overseas. However, they may be able to ably prepare the correct paperwork and get that in order for their arrival, as well as talk afterwards with involved participants.
But it is important to note that lawyers, even ones as good at Falk & Klebanoff, cannot speed up the immigration process. And they cannot guarantee the results of the immigration process. We are simply here as mediators and guides to help you navigate this process, but unfortunately we cannot control the results as is the case in other legal areas where our expertise thrives. In the world of immigration, there are forces beyond our power that we cannot control, but we can make sure you are as prepared as can be to get the result you deserve.