Trusted Long Island, New York Car Accident Lawyer
Falk & Klebanoff is the best law firm to turn to if you need a lawyer on Long Island, New York for a recent car accident. It is a dangerous world out there and car accidents happen all of the time. There are many mitigating circumstances surrounding a car accident, which is why a trusted lawyer is occasionally needed to help with any legal issues. We can help handle any discrepancies in liabilities and insurance policies.
What To Do After an Accident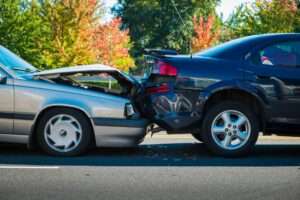 Vehicle accidents happen all of the time. Whether it is a car, truck, or bus, you can always count on an accident happening somewhere. But what you can't count on is getting the right legal support, should you need it. Since there are other factors revolving around a car accident, it is easy to just go along with what is happening. Perhaps you are paying too much insurance and not realizing it. Perhaps you are paying too much and realize it, but figure there is nothing you can do. So you pay your premium just to end the situation. Don't get caught up and pay more than you have to for the accident. If you think you are paying too much, or being blamed when it wasn't your fault, speak up.
Then when come to filing a claim for the car accident. There are different claims in regard to the accident. So be sure to file for the proper claim. And if you need representation in court for one of the auto accident claims, then do not hesitate to reach out to Falk & Klebanoff. Here are some things you should know and do after you get in a car accident. There are certain things you can do to protect yourself and your interests and help your lawyer handle your case. Here are some simple guidelines to follow after you have been involved in an accident.
Stop & Protect the Scene
Do not ever drive away from the scene of an accident. Ever. Period. Even if it is just a minor accident you need to stay. You can get into actual trouble if you leave the scene. And when you stay, you prevent any further accidents from potentially happening. Set up flares if you have them, or keep your flashers on to warn nearby vehicles. If it is dark and your car lights aren't an option, then use a flashlight. You want to do anything possible be seen if you are on the side of the road.
Call the Police
Even if there are no major injuries, it is always a smart to call the authorities to check it out. You may need them there so they can file a police report, which you use as a claim with your insurance company. And having this done after a car accident in New York will also help us, your potential lawyer.
Make an Accurate Record
Unless the cars interfere with the traffic, all vehicles involved in the accident must remain where they are. Make sure you tell any investigating officer exactly what happened. To the best of your ability of course. If there are certain facts you do not know, make the officer aware of them. It is important to not speculate, guess or misstate any of the facts about the car accident. For example, if you are unsure if you are hurt or not, simply say so. It can take a few hours for the pain and injuries to surface after an accident anyway. Also, make sure the statements made by others are accurate as well. Listen in and hear what they are saying.
Take Pictures
Also, taking pictures of the scene of the car accident is useful. Take pictures if there is visible damage to the car or even yourself. However, do not interfere with any police investigation. If you are unable to take pictures at the scene, then take them as soon as possible after the accident. Your New York lawyer can review the images of the car accident and asses them. See if anything of note stands out. And simply having them for the record is important for any accident.
Exchange Information
In a majority of cases, the investigating police officer will obtain this information. However, if the police do not respond to the accident, it is on you to obtain the name, address, and telephone number of all persons involved in the accident. Also, ask to see the insurance card for all vehicles involved in the accident. And try to get some information from witnesses too. Your lawyer can reach out to them in case they need further information about the incident.
If the police do respond to the scene, all drivers will be provided with a police report number. You can use that number to check the police report, which also helps with gathering information.
Report the Accident With Insurance Company
We recommend that you notify your insurance company as soon after the accident as possible. Many policies require immediate reporting and full cooperation. Find out if you have medical benefits as part of your insurance coverage, too. You typically have to pay extra for that type of coverage, known as "medpay," so you should use it. And reporting the accident simply makes sure all of your ducks are in a row when it comes to the claim.
Wait to See if You Need Medical Attention
When it comes to car accident injuries, it may take a while for any symptoms to rear their head. It can be two or three days before you feel any pain. However, unless you are 100% positive you are not injured, we recommend that you seek out medical attention. At the very least, this checkup will determine if anything happened and it can be placed onto the file. Because if the claim goes through AND THEN you wind up needing medical attention you are likely out of luck. So it is important to get this done as soon as possible. Don't leave anything to chance. Even a minor accident can result in serious damage. Perhaps you injured your spinal cord, or you were dazed and suffered a concussion.
Keep A File
It is good practice to keep all of your accident-related documents and information in one spot. This information should include a claim number, the claim's adjuster who is handling the claim, names and phone numbers of all contacts from the accident, receipts if you got a rental car, and any other expenses that were a result of the accident. And not for nothing, having easy access to this information will help any potential car accident lawyer (like us!) in New York.
Contact The Best Car Accident Lawyer Today!
Falk & Klebanoff PC has been offering trusted legal services to clients throughout New York and New Jersey since 1995. We are members of the Nassau County Bar Association, New York State Trial Lawyers Association, American Justice Association, New York and New Jersey State Bar Associations. And our licenses allow us to operate in both state and federal courts. So we can help in a myriad of different settings. With us, you will be getting the best car accident lawyer on Long Island, New York!
For more information about our various legal services, please contact us today. We will gladly answer any questions or concerns you may have about the accident. The number for our office is 516-564-4200. When you call, we can provide you with a free, no-obligation consultation. If you have recently been in a car accident, then turn to a lawyer on Long Island, New York that you can trust! Our staff will work tirelessly to make sure everything is in order. We also help handle traffic violations. So if it is not an accident, but rather a parking ticket, our lawyers can get on the case!